We provide specialist intensive care medicine services. Our critical care service includes the Intensive Care Unit (ICU) and the High Dependency Unit (HDU). We are one of Central India's leading intensive care unit, providing treatment to approximately 2,800 patients each year.We are committed to providing ethical, reliable, high quality and cost-effective healthcare services with care and compassion to ensure complete patient satisfaction. We intend to continuously strive to improve the quality of our health care services by adopting latest technology and equipment to strengthen our medical processes and procedures.
Welcome to NIMS Hospitals
We provide specialist intensive care medicine services. Our critical care service includes the Intensive Care Unit (ICU) and the High Dependency Unit (HDU). We are one of Central India's leading intensive care unit, providing treatment to approximately 2,800 patients each year.
NIMS Hospital Best hospital in Nagpur committed to providing ethical, reliable, high quality and cost-effective healthcare services with care and compassion to ensure complete patient satisfaction. We intend to continuously strive to improve the quality of our health care services by adopting latest technology and equipment to strengthen our medical processes and procedures.
It is both an honor and privilege to serve as the Director of this NIMS Hospital Best Hospital in Nagpur. This role has provided me with an opportunity to lead at a time when there is so much potential for modernization and growth. I take this opportunity to thank our valued Patients, whose continued patronage and confidence in our Hospital inspires us to extend the best of services and enables us to provide value for their money
Director
Dr. Pravin Salame
MBBS, MD(MEDICINE) PGCDM, FICM
Critical Care Consultant
Physician & Diabetologist
Reg. No. 2004/02/0761
"Bringing healthcare of International standards within the reach of every individual."
MEDICINE & ICU
ORTHOPAEDIC & TRAUMA
UROLOGY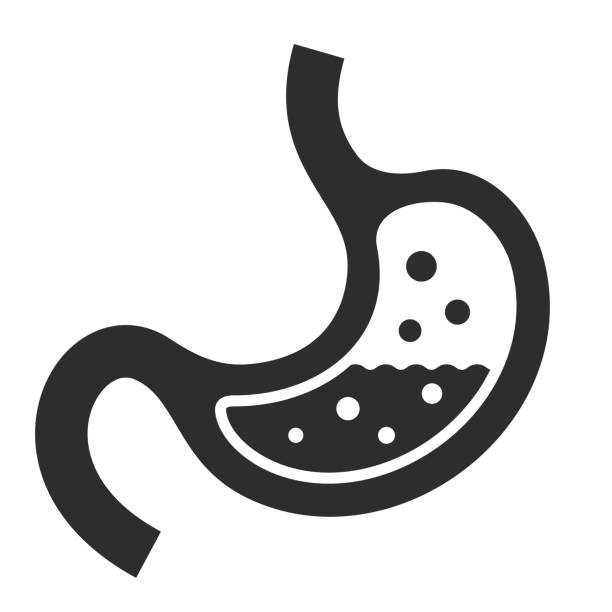 ENDOGYNAECOLOGY
PATHOLOGY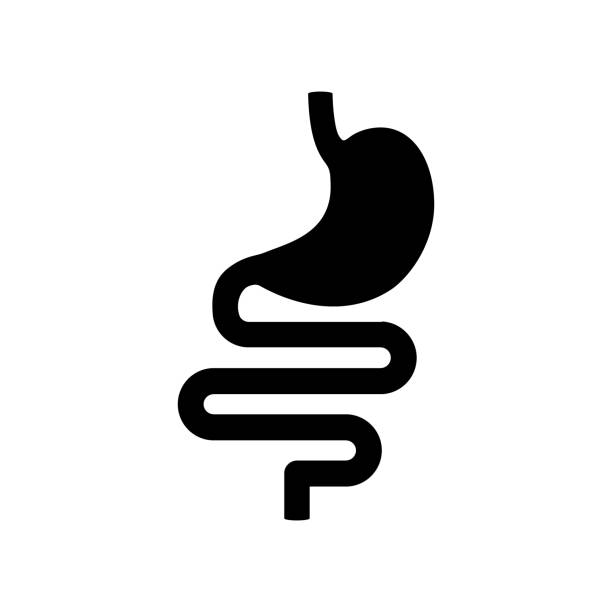 GASTROENTEROLOGY
NEURO SURGERY
ENT
NEUROLOGY

NIMS Heart Institute Expertise
The field of cardiology can be divided into two distinct specializations: invasive and non-invasive. Invasive Cardiology is performed to identify and treat structural and electrical abnormalities in the heart. The notable procedures under the purview of invasive cardiology include angioplasty, cardiac ablation, heart catheterisation, pacemaker and implantable defibrillator insertions, electrophysiology and others. On the other hand, non-invasive cardiology focuses on the prevention and treatment of cardiovascular disease, without the use of any needles, fluids or other instruments, through rigorous tests, diagnosis, treatment and recovery. Read More →
NIMS Institutes Of Oncology Expertise
To the thousands of patients who visit for cancer treatment in India, the NIMS Hospitals Cancer Centre symbolizes hope that Cancer is Conquerable. The Cancer care system at NIMS Hospitals involves over 125 surgical and radiation Oncology specialists as well as diagnostic consultants that offer comprehensive Cancer Care. The mission is to take the fight against cancer to the next frontier, and redefine clinical benchmarks and outcomes.
Cancer Treatment in India
NIMS Hospitals provides comprehensive cancer care with best treatment facilities in India. Our expert team of oncologists examines every case jointly and decides on the best line of cancer treatment for the patient. Specially trained medical counsellors, speech therapists, dieticians and other professionals, appropriate to each individual case, provide support to the team of cancer specialists.
NIMS Institute of Neuro sciences Expertise
NIMS Institute of Neurosciences is regarded as one of the best neurology and neurosurgery hospital in India with a legacy of innovation and excellence. The department of neurosurgery at NIMS Hospitals in India is well equipped to treat all the neurological diseases including stroke, headache, epilepsy, coma, neuropathies, multiple sclerosis, myopathies, Parkinson's disease, Myasthenia Gravis and many more, establishing it as one of the best hospital for neurosurgery treatment in India. Neurosurgery a branch of surgery involved with the brain injury, spine and nerves, is a key specialty at NIMS hospitals. Our neurosurgery doctors treat neurological diseases such as brain injury or diseases, head injury, spinal injury, brain tumors, spinal tumors, brain hemorrhage, hydrocephalus, nerve injuries, tumors, disc prolapse or herniation, spinal dislocation, unstable spine, congenital malformations like atlanto-axial dislocation, spinal dysraphism etc. Treatment of seizures or epilepsy as well as modern treatments for movement disorders like Parkinson's disease are further specializations. More than 1000 major neurosurgeries are being carried out every year.
NIMS Institute 
of Nephrology
At Nagpur Institute of Medical Sciences provides a comprehensive care across the spectrum of kidney diseases. The services provided in this department include CAPD, Heamo Dialysis, Acute Peritonial Dialysis and Kidney Transplantation.The department's renal transplant facilities are engineered to deliver quality care and successful outcomes. We have an excellent backup for kidney transplant, equipped with all modern gadgetry and a state of the art recovery room for post transplant care with trained staff. It is backed up by a good biochemical and microbiological lab. Our team of experienced doctors is recognized for their superior clinical skills. We have an eminent team of kidney transplant specialists, nephrologists, urologists and the technical expertise needed to meet the challenges of this life saving procedure.We offer the most advanced diagnostics, comprehensive pre-operative evaluation and dialysis support, the latest facilities available in surgical procedures, and complete post-operative care to minimize chances of infection.
Dialysis: We provide dialysis service driven by an efficient team of nephrologists, nurses, and certified hemo dialysis technicians along with registered dieticians. Peritoneal, nocturnal and short daily dialysis and hemo dialysis are provided.
NIMS Critical Care Expertise
NIMS hospital is one of the best critical care hospital in India. Critical care or Intensive care is a crucial medical specialty caring for patients who are critically ill. They may require support for instability (hypertension/hypotension), airway or respiratory compromise (ventilator support), acute renal failure, cardiac arrhythmias, or the cumulative effects of multiple organ failure, more commonly referred to now as multiple organ dysfunction syndrome. Patients needing intensive/invasive monitoring, such as in the crucial hours after major surgery or patients who are considered too unstable to transfer to a less intensively monitored unit may also be placed in the intensive care units.
The department of critical care medicine at NIMS Hospitals, India is a combination of many specialties and technologies, offering the possibility of survival to patients who are acutely and critically ill. ICU management at NIMS Hospitals, India is based on the fact that methodical organization of Critical Care services influences important overall outcome measures such as mortality, length of stay and infection rates. Our 24-hour critical care units are a combination of multidisciplinary ICUS as well as ICUS dedicated to post cardiac surgery patients, stroke patients, post-transplant patients, as well as special ICUs for neonates and pediatric cases. NIMS Hospitals has redefined intensive care medicine in India through its medical expertise and state of the art infrastructure, establishing its services as the best critical care services in India.
NIMS Institute of Gastroenterology
The Institutes of Gastroenterology are regarded as one of the best & top gastroenterology hospital in India. We are dedicated to the management of diseases of the digestive and hepatobiliary systems in children and adults. The gastroenterology surgeons offers expert care in both Medical and Surgical Gastroenterology. The Institutes possess modern state of art equipment backed by advanced intensive care units.
Gastroenterology Diseases and Conditions
Gastroenterology essentially addresses diseases of the esophagus, stomach, small intestine, colon and rectum, pancreas, gallbladder, bile ducts and liver. The functioning of the entire digestive system, both related to the passage of food through the digestive canal to the physiological processes of food digestion, absorption and elimination come under the purview of this specialty. It includes the medical and surgical treatment of diseases such as colon polyps, gastrointestinal cancer, jaundice, cirrhosis of the liver, gastroesophageal reflux (heartburn), peptic ulcer disease, colitis, gallbladder and biliary tract disease, nutritional problems, Irritable Bowel Syndrome (IBS), pancreatitis, etc
NIMS Institute of Plastic & Cosmetic
NIMS Hospitals of Aesthetics & Cosmetic Sciences creates a paradigm shift in the field of cosmetic and reconstructive surgery by catering to a full range of corrective procedures varying from small skin lesions to complex surgical implants, facelifts and hair transplant. We are committed to providing high standards of clinical excellence in terms of surgical and non-surgical, cosmetic treatment procedures supported by an expert team of skilled professionals including dermatologists, cosmetic surgeons, plastic surgeons, and the support staff to make your experience a comfortable one. Our expert physicians and surgeons adhere to international protocols in terms of clinical care, infection control & hygiene maintenance.
Cosmetic surgery and procedures change, restore, or enhance your appearance depending upon why one wants to change or enhance the looks. It can be related to an injury, burn mark, a congenital defect, or a desire to have cosmetic surgery or procedure. We provide comprehensive treatment for all types of reconstructive and aesthetic procedures, while routinely performing complex surgeries. The strength of the department apart from well-trained doctors lies in teamwork along with protocol-based patient care.
NIMS Institute of
Dental And Maxillofacial 
We provide state-of-the-art equipment fully geared to treat patients, right from their medication to operating upon them within the required time frame, following comprehensive treatment procedures that save valuable time. The listed highly sophisticated technology in vogue worldwide is available to put our patients to maximum ease.
Our Updated & Advanced Technology
Digital Imaging including CONE BEAM COMPUTED TOMOGRAPHY (CBCT), OPG, Radiovisiography (RVG)
Fully functional automated body contoured dental chairs
B TYPE Autoclaves
Soft Tissue Lasers
Intra Oral Cameras
Specialized bleaching machine
Equipments for Minimal invasive dentistry
Velscope
The ear, nose, and throat are vital sensory organs that are connected to one another. NIMS Hospitals brings you cutting edge ENT care backed by a team of highly qualified specialists, surgeons, and audiologists who are renowned names in their respective fields.
Symptoms Requiring A Visit To Our ENT Department EAR
Tinnitus / Ringing in Ear
  Nasal Blockage or Stuffiness
 Nasal Discharge, Sneezing & Itching
  Nasal Bleeding, injury & Fracture
  Nasal Crusting & Whistling
Difficulty in Swallowing/Breathing
Difficulty in opening mouth
Fixed OPD hours consultation with round the clock emergency services
Audiology, Speech, Languages, and Hearing sciences
Nasal and Laryngeal Endoscopy
All types of ear surgeries with the latest Microscope
Nose and Skull base surgeries with the latest endoscope with microdebrider and drill system
Tonsil, adenoid, snoring and obstructive sleep apnea surgery with Coblation Techniques
Congenital hearing loss with Stapes surgery with skeeter drill
Ear infections – Middle ear, inner ear, and mastoid problems
Also, offer cutting-edge procedures like cochlear implants. Audiology department provides specialized support through comprehensive evaluation & rehabilitation for individuals with hearing loss, and pre/post cochlear implant therapy.
What Is Minimally Invasive Surgery?
Minimally invasive surgery is the use of a series of tiny incisions made by the surgeon, which are used to insert instruments and a miniature camera into the body cavity. It is through these small incisions that the entire operation is performed. This approach is dramatically different from traditional "open" surgeries in which one large incision is made. Minimally invasive surgery has many benefits.
Lower risk of complications
Less time spent in the hospital
Lower risk of infection
Less pain
Obesity And Bariatric Surgery
Bariatric surgery is the collective term for types of weight-loss surgery. At NIMS Hospital all types of primary and redo bariatric procedures have been performed by the expert doctors Types of Bariatric Surgery performed at NIMS Hospital
Laparoscopic Sleeve Gastrectomy
Laparoscopic Mini Gastric Bypass
Laparoscopic Banded Gastric Bypass
Laparoscopic Duodenojejunal Bypass
Laparoscopic Single Anastomosis Duodeno-Ileal Bypass (SADI)
Largest experience of Central India in Antireflux and Achlasia surgery.
I am writing to express my gratitude from my family for the care given to my mother. In the SICU, there was care, compassion, and respect. A special thank you to your social workers as well; they provided professional guidance, comfort, and strength to make our own decisions. Finally, I cannot praise the Palliative Care and Hospice team enough. They were patient and helpful. All our hope that you continue along this path.
Himanshu Subramaniam
I am writing on behalf of my brother who was a patient in your hospital. I would like to thank you on behalf of my entire family for the help and consideration shown to me in what was a very difficult time. Again, I would like to thank you for the services you provide to patients and their families.
Nihal
I recently found myself under your care for a cardiac issue. While there, accompanied by my Brother, we found that the entire staff at Nims Hospital was exceedingly professional and efficient, from your E.R. receptionists to the cardiac care team. You should be proud of your outstanding staff and service.
Aditya Joshi